MOPAR Parts Connection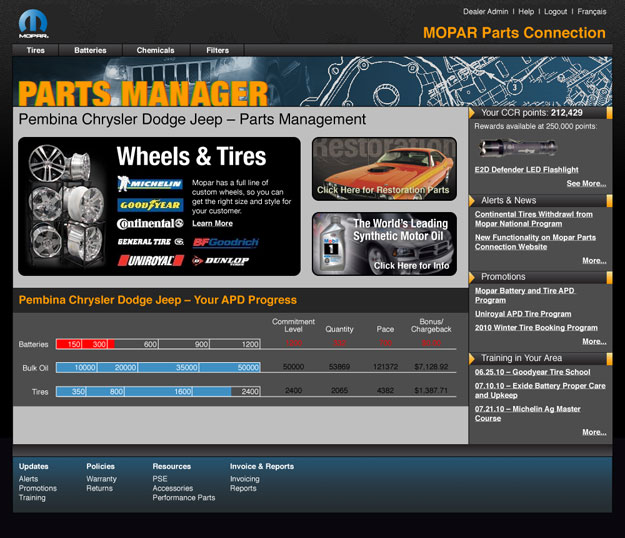 I have a regular client who was creating a parts and service online tool for car dealerships across Canada. I was called in as a consultant when they could not develop a design to please the MOPAR executive.
Our meeting started on the subject of design but quickly became a strategy session about what this tool needed to do for dealerships. Who would be using it? What are their goals, and how could this tool equip them to meet those goals? With the answers to these core usage questions, I was able to design the dealership tool this MOPAR executive was looking for. He approved the designs with almost no revisions, and my client was able to move forward with development.
Services
Web strategy, user interface design