Renaissance Vineyard Church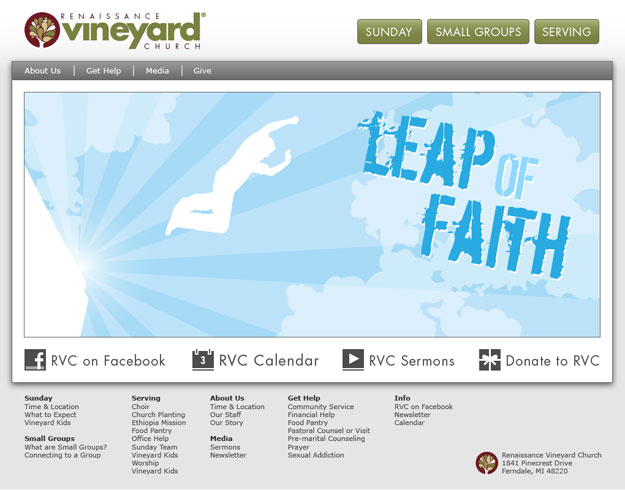 The Renaissance Vineyard Church was in transition. It was the result of two churches merging into one, and they needed a new website to reflect their new identity. In addition, they had struggled for several years with a website they found difficult to edit. They wanted a website they could understand and edit intuitively.
I worked with the pastors to get a clear picture of all the information the new website would need. Together we developed a navigation structure that highlighted the pages most visitors would be seeking while keeping everything easy to find. I then moved their whole website to the wordpress blogging/CMS platform and designed a custom wordpress theme.
Their new website is a great solution for a small-to-medium sized church. It's easy for the pastor and staff to maintain. And because it's built on wordpress (a popular platform), they've found developers within their congregation willing to volunteer time for the more complicated maintenance.
Services
Web strategy, user interface design, front end development