The Eastside Vineyard Church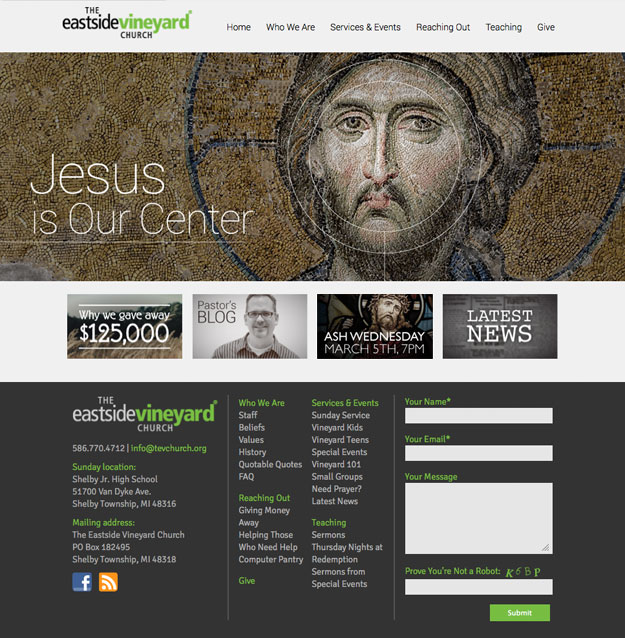 The Eastside Vineyard Church website was… functional. In 2010, they were just starting and needed a website fast. But several years later, with a growing community and a visionary pastor, they were overdue for an upgrade.
Pastor Dan Kopp had a clear vision for a clean, no-frills look, and I agreed this would fit both their values and prospective members. Together we overhauled the menu organization, so it's easy for new visitors to find what they're seeking. I put together a warm gray color scheme with a splash of green to match their current logo and added large, desaturated photos to complete the contemporary, understated look.
Services
Web strategy, user interface design, front end development, content management