Royal Oak Vineyard Church signage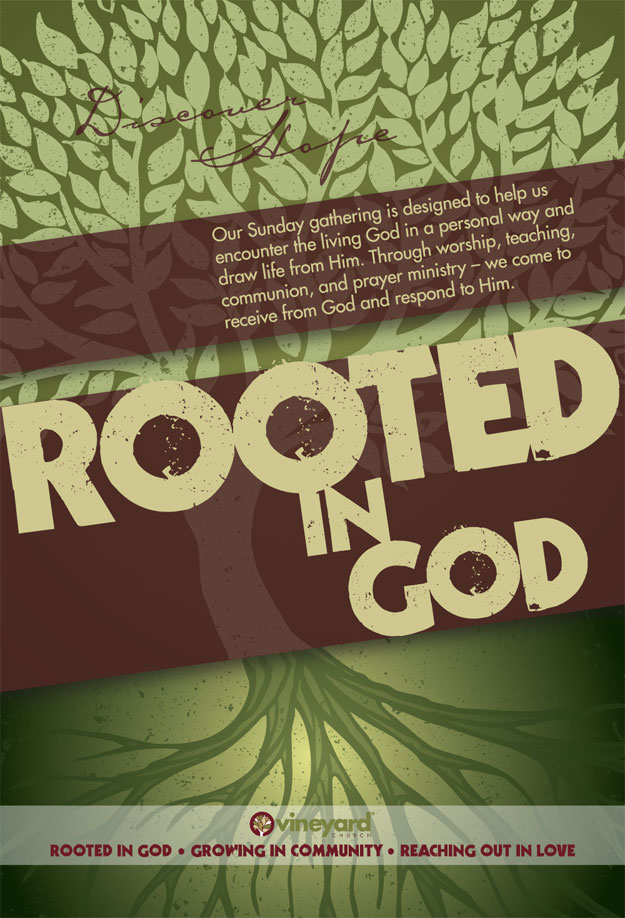 The Royal Oak Vineyard Church was renting meeting space from a local middle school. They came in early Sunday morning to set up and put everything back in storage after their Sunday service. As a result, they had very specific needs for interior signage.
They wanted three large signs for their meeting area and various directional signs to help new visitors find their way through the large building. I was tasked with developing a coherent theme that would carry across all the signage, to make their rented space feel more like home.
I created the initial tree image and the layered, 'distressed' look. I incorporated these as themes throughout the signage. The final signs included parking/welcome signs, hallway and classroom signs, and three large signs for their meeting area. With the new signs in place, the rented space became easier to navigate and felt more like it was their own.
Services
Illustration, print design